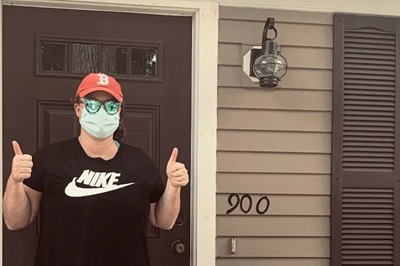 Jennifer Cronin was about to turn 30 and her dream of homeownership was almost a reality. She was days away from closing on a condominium in Chelmsford, her loan officer had recommended a MassHousing loan and everything was in order.
But as the closing date approached, Jennifer - a physical therapist for the Bedford VA Hospital - closed one of her accounts. This seemingly routine event triggered a drop in her credit score.
With any other lender, the drop in credit score would have either ended Jennifer's homebuying journey or required her to obtain a more expensive loan. Why? Because with the modest down payment Jennifer could afford and a lower credit score, her loan could not be sold in the conventional mortgage market. The ability to sell a loan is often a key determination by lenders in whether to make the loan to the borrower. What's more, the lower credit score would also mean Jennifer would pay a much higher mortgage insurance premium.
Despite Jennifer's diligent spending and credit preparation, her home purchase seemed to be in jeopardy.
David Rufo from Stoneham Bank, the loan officer who had been working with Jennifer, took immediate action. He alerted the MassHousing team, who took a hands-on approach to keep Jennifer's homebuying dreams alive. MassHousing was able to make a down payment assistance loan of $15,000 to Jennifer. With a lower loan-to-value ("LTV") ratio as a result of the down payment assistance, Jennifer also qualified for MassHousing's less-expensive mortgage insurance. And that MassHousing mortgage insurance also comes with MIPlus™ payment protection - a unique program that will cover Jennifer's principal and interest payments for up to six months if she were to become unemployed. Stoneham Bank also provided a $770 lender credit at closing.
"Jennifer is exactly the kind of homebuyer that we are here to help," said Mounzer Aylouche, MassHousing's Vice President of Home Ownership Programs. "She is a first-time home buyer, someone who has been diligent in saving for a home, but who has limited funds."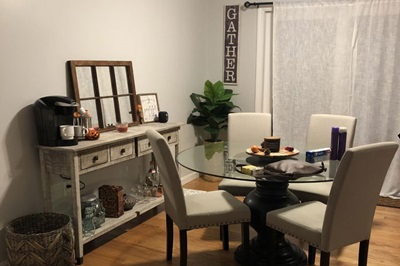 Thanks to Jennifer's belief in her dreams, and Stoneham Bank and MassHousing working together, Jennifer closed on her new condo and received the keys – on her 30th birthday.
"I would like to thank Dave Rufo and his team from Stoneham Bank as well as MassHousing for making this deal work. You all made the impossible happen, and I am so very grateful," Jennifer said. "The efforts that everybody put in and support everyone provided to me during this process was beyond my expectations. You guys made my year! I cannot express how thankful I am and lucky to have worked with such caring, hardworking and knowledgeable individuals."