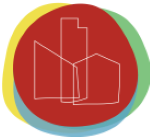 The Neighborhood Hub
The Commonwealth's technical assistance program for community revitalization
Program Overview
The Neighborhood Hub works with Gateway Cities and their regional and nonprofit partners for three years to provide technical assistance grants of up to $200,000 for comprehensive neighborhood revitalization projects.
Selected communities work with Neighborhood Hub staff and local partners to craft projects that respond to the specific needs of the community and neighborhood. For examples of Neighborhood Hub grant activities, view the current Neighborhood Hub projects highlighted below.
+ Show More
- Less
Eligibility
The program is open to the 26 Gateway Cities in the Commonwealth: Attleboro, Barnstable, Brockton, Chelsea, Chicopee, Everett, Fall River, Fitchburg, Haverhill, Holyoke, Lawrence, Leominster, Lowell, Lynn, Malden, Methuen, New Bedford, Peabody, Pittsfield, Quincy, Revere, Salem, Springfield, Taunton, Westfield, and Worcester.
The program is also open to projects that respond to a regional need. All regional projects require a Gateway City as the lead partner and require the identification of a target neighborhood or corridor for small-scale project implementation and focused technical assistance and support.
+ Show More
- Less
Neighborhood Hub Communities
Brockton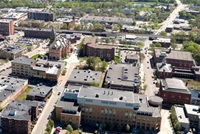 The City of Brockton and its partners are creating solutions to rehabilitate and return housing units into the market and remove blighted properties from target neighborhoods. Brockton hopes their program will eventually include workforce training opportunities in the trades as well as enabling low- and moderate-income families to build equity and generational wealth through homeownership.
Neighborhood Hub resources are being used to obtain technical or legal assistance to create and implement the rehabilitation plan, hire personnel and cover administrative expenses.
+ Read more
- Less
Chelsea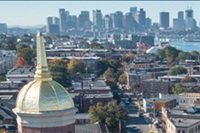 The City of Chelsea and its partners are creating solutions to holistically support the Shurtleff-Bellingham neighborhood. This will include exploring ways to retain and improve the condition of deteriorating, naturally occurring affordable housing; exploring the use of vacant city-owned lots; and supporting neighborhood residents through by improving housing conditions and stability.
+ Read More
- Less
Fall River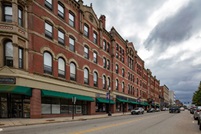 The City of Fall River is implementing a strategic neighborhood revitalization initiative focused on identifying and implementing plans for reclaiming vacant, abandoned and blighted properties and restoring them to productive use as businesses or housing. The project will focus on the Pleasant Street area, which contains vacant commercial properties with vacant residential units as well as stand-alone vacant residential units.
Neighborhood Hub funds and technical assistance support the implementation of the project.
+ Read more
- Less
Fitchburg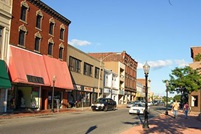 The City of Fitchburg is utilizing Neighborhood Hub technical assistance to review and rewrite their vacant property registry ordinance. The goal is to create a system that is low-cost initially, so as not to deter registration, but has gradual increases in costs as properties continue to sit vacant. Fitchburg is also creating other policy, legislation and/or operational changes such as a minimum maintenance standards ordinance. Through these actions, Fitchburg will discourage long-term vacancy, neighborhood blight and property deterioration.
In addition, Fitchburg is using Neighborhood Hub technical assistance to conduct a study in the Lower Cleghorn neighborhood to assess the need for additional housing and to decrease barriers to the rehabilitation of long-vacant properties.
+ Read more
- Less
Holyoke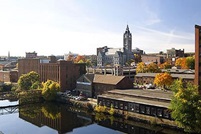 The City of Holyoke is utilizing Neighborhood Hub technical assistance to create a detailed plan for short- to medium-term housing actions that complement ongoing, transformative housing initiatives in the South Holyoke/Flats neighborhood and the High Street corridor. The goal is to increase and improve housing stock that is accessible to area residents, reduce blight and improve the quality of life and vitality of the city.
Holyoke is also using Neighborhood Hub technical assistance to create a developers' toolkit to provide developers with information on capital resources available for the creation and rehabilitation of affordable housing.
+ Read more
- Less
Lynn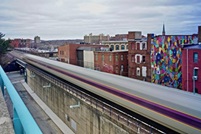 The City of Lynn is utilizing Neighborhood Hub technical assistance to identify and inventory vacant and blighted properties in the Orchard Grove neighborhood. Lynn will also utilize Neighborhood Hub funding to craft rehabilitation solutions for vacant properties and conduct community outreach surrounding neighborhood revitalization projects.
Lynn is assessing current procedures used to identify and track vacant property and may utilize Neighborhood Hub technical assistance to improve the efficiency and efficacy of its process for inventorying vacant property.
+ Read more
- Less
Malden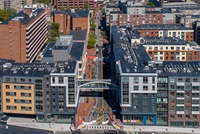 The City of Malden has identified vacant or foreclosed residential properties that are currently left out of its housing stock and aims to reintroduce these properties into the market as income-restricted affordable housing.
Neighborhood Hub technical assistance is helping Malden to further investigate properties to rent or sell them as deed restricted affordable housing and to identify rehabilitation strategies and funding opportunities for rehabilitating vacant or foreclosed properties.
+ Read more
- Less
New Bedford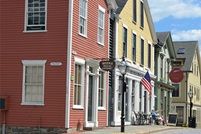 The City of New Bedford is using Neighborhood Hub technical assistance to review and revise its abandoned building inventory procedures with the goal of creating a data-driven, proactive process for identifying vacant and problem properties.
New Bedford is also using Neighborhood Hub technical assistance to create an inventory of vacant buildings in the South Central and Goulart Square neighborhoods; assess these properties for potential rehabilitation or redevelopment activity; and determine available funding opportunities for proposed rehabilitation activities.
+ Read more
- Less
Pittsfield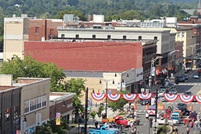 The City of Pittsfield and its partners are working with the Neighborhood Hub to comprehensively support the preservation and rehabilitation of vacant and abandoned residential property, with a focus on the Westside neighborhood. The City is focused on building an inventory of vacant property to determine strategies for rehabilitation, helping nonprofit partners create affordable homeownership opportunities, and supporting local contractors.
The Neighborhood Hub will fund extensive mapping and data analysis of all vacant properties in Pittsfield, and is providing technical assistance to a local nonprofit developer.
+ Read more
- Less
Springfield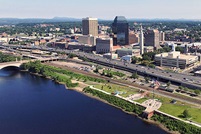 The City of Springfield and its partners are working with the Neighborhood Hub to comprehensively support the Old Hill neighborhood. The Neighborhood Hub is providing technical assistance to consolidate existing data on vacant property into an accessible format and helping the City to more efficiently work across municipal departments.
The Neighborhood Hub is also working closely with partners on initiatives to support local contractors and developers, and to provide estate planning services to low-income residents of the Old Hill Neighborhood.
+ Read more
- Less
Strategic Code Enforcement Management Academy (SCEMA)
On September 29, 2023, MassHousing and partners in Holyoke and Lynn presented to the Strategic Code Enforcement Management Academy, an educational enterprise that builds capacity among leaders engaged in the making, administering and enforcing of state and municipal codes that protect the health, safety, well-being and sustainability of residential neighborhoods. The presentation covered small city code enforcement and how the Neighborhood Hub supports neighborhood revitalization by offering tailored technical assistance and capacity building to municipalities and partners.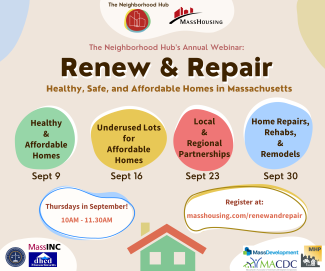 The 2021 Neighborhood Hub Annual Symposium
Renew and Repair: Healthy, safe, and affordable homes in Massachusetts
The 2021 Neighborhood Symposium brought together professionals from housing, public health, government and other fields for a series of in-depth conversations on topics of particular interest for Massachusetts' 26 Gateway Cities: Healthy & Affordable Homes; Underused Lots for Affordable Homes; Local & Regional Partnerships for Affordable Homes; and Home Repairs, Rehabs & Remodels.
Housing in the Gateway Cities Webinar
On September 15, 2020, the Neighborhood Hub hosted a webinar on housing stabilization in the Gateway Cities. The webinar included a presentation by Alan Mallach, Senior Fellow at the Center for Community Progress, statements from State legislators and officials, and a conversation with local practitioners.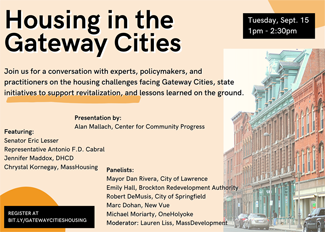 Data show Black and Latino residents increasingly purchasing in unstable Gateway City neighborhoods
In 2007, according to MassINC, 27 percent of the state's Black homebuyers purchased in Boston. But by 2017 that percentage had fallen to 11 percent, a 16-point drop. Over that same time period, the share of Black households purchasing homes in Gateway Cities jumped by 15 points, from 38 to 53 percent.