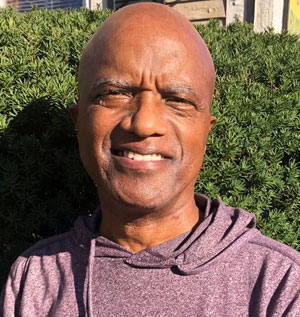 In celebration of National Veterans and Military Families Month, throughout November we will highlight a few of the veteran-owned businesses that work at MassHousing-financed multifamily communities.
West Insurance is an SDO-certified minority and veteran-owned and operated full-service insurance company located in Dorchester. Founded in 1991 by John Jenkins (pictured), West Insurance provides diversified insurance products, risk management and brokerage services based on the specific needs of its clients.
"We have been servicing MassHousing and many of its clients for over 25 years," said Mr. Jenkins. "The West Insurance team is highly professional and among the best in the industry. This is what we bring to each client."
As a result of participating in MassHousing's trade fairs and business matchmaking sessions, West Insurance has done business with Metro Management Company, Sentry Property Management Corp., St. Francis Assisi Residence, United Housing Management (UHM), and Walnut Hill Realty Trust.
MassHousing is pleased to work with diverse businesses like West Insurance Agency to obtain access to business opportunities at MassHousing-financed multifamily communities. Learn more about MassHousing's Diversity & Inclusion efforts.