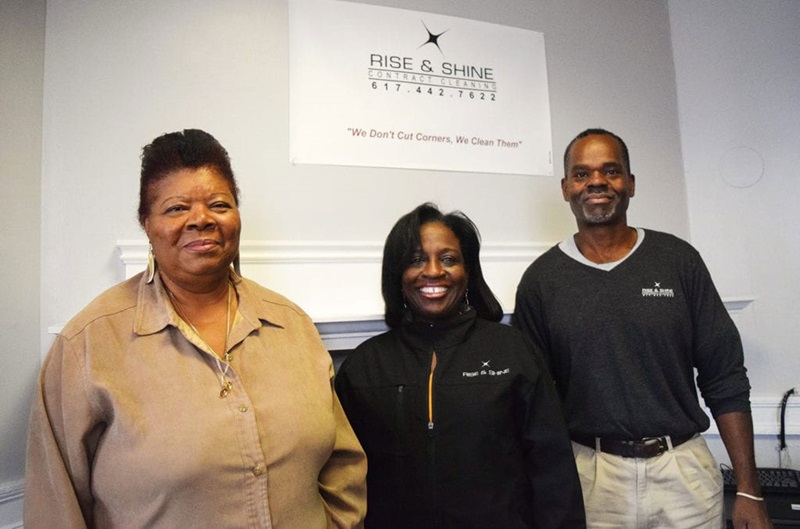 Rise & Shine Contract Cleaning's Marguerita Eastmond-Hamilton, founder Lois Reason and Lorenza Jackson. Photo from the Bay State Banner.
Rise & Shine Contract Cleaning is a full-service, SDO-certified minority woman-owned company founded in 2000 by Lois Reason, a 14-year veteran of the Army Reserves. The Roxbury-based company provides post-construction clean-up, COVID clean-up, asbestos removal and disaster clean-up services.
R&S began when a minority-owned contractor asked Ms. Reason to perform a final clean-up on one of his projects. After that, the referrals kept coming in. The company now has 20 employees, boasts a number of commercial clients including newly constructed buildings, office buildings and gyms, and has worked on such MassHousing-financed projects as the Lorenzo Pitts Portfolio, Camden Apartments and Oak Terrace Apartments.
MassHousing is pleased to work with many small businesses like Rise & Shine Contracting Cleaning to obtain access to business opportunities at Agency-financed apartment communities. Learn more about MassHousing's Diversity & Inclusion efforts.