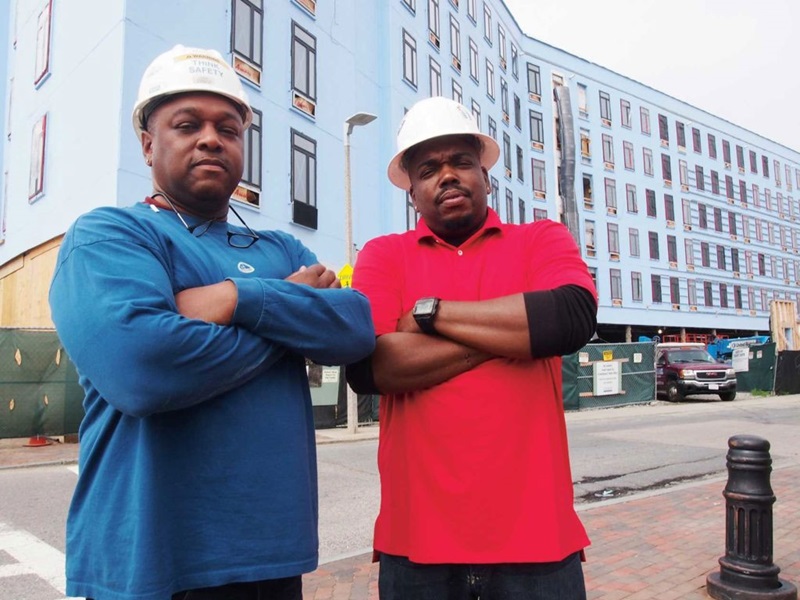 Outkast Electrical Contractors founders Paul Gray and Kevin Scarlett
Outkast Electrical Contractors is an SDO-certified MBE and DBE founded in 1996 and based in Dorchester. That's Outkast Electrical co-founder and President Paul Gray after receiving 150 masks from MassHousing. The company has 25 employees and provides a full range of electrical construction and renovation services throughout greater Boston.
Outkast Electrical is the only Boston-based union Minority Electrical Contractor. They have worked on several MassHousing developments, including Roxbury Crossing and Whittier Street, and have experience with large-scale healthcare, hospitality, corporate building and other construction and renovation projects.